Vernonscope Master Birder Spotting Scope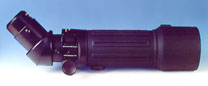 The Master Birder birdscope is available in several configurations. It is an excellent birdscope, designed to delight the user at magnifications up to 40x. It is not intended for astronomy.


Please call to order your preferred configuration.

The Brandon Master Birder birdscope is an 80mm F5.6 triplet refractor design that will take 1.25" or 2" eyepieces. It has rubber coating on the OTA. The OTA is 16" in length and weighs 4.5lbs.
Just the Optical Tube Assembly, $699

Optical Tube Assembly (OTA) plus Starlight focuser and ring attachment, $835

OTA, focuser, ring and 1.25" Amici image erector, $995

OTA, focuser, ring and 2" Amici image erector, $1025

OTA, focuser, ring, 2" Amici image erector and 48mm Brandon eyepiece, $1325